Tesla Powerwall
We're a Tesla Powerwall Certified Installer.
The Tesla Powerwall makes charging your car as easy as charging your phone. 
We're certified in installing the Tesla Powerwall, so you'll be in safe hands with us. Get in touch with us to schedule your installation.
Contact Us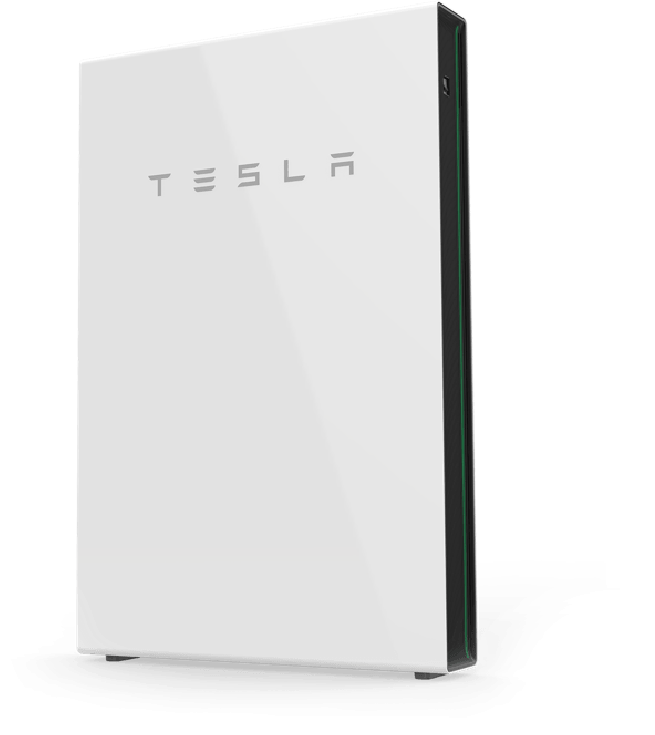 Solar Panels
Solar usually gives you more energy than you need. Pair them with your Powerwall to store excess energy to use anytime—even during a blackout.
Charging
It's as simple as plugging your Tesla in at night and waking up to a full battery.
Power Everything
Your lighting, your washing machine, and everything in between can be powered by the Powerwall's 5kW continuous and 7kW peak power output.
Tesla Powerwall & Backup Power
This is a home battery that stores excess energy from your solar panels so you can power your car and your home. Monitor your energy and control your self-powered system 24/7 with the Tesla app.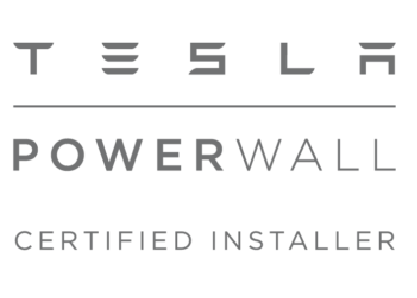 Compact & Simple
The Tesla Powerwall is suitable for any home
Easy installation & no maintenance

Reduce your reliance on the grid

Completely automated

Liquid thermal controls

Independent fuses

Touch-safe technology

Affordable
Telsa Powerwall FAQs
Powerwall is a rechargeable home battery system that stores energy from solar or from the grid and makes it available on demand. With its built-in battery inverter, Powerwall is compact and easy to integrate into your home. As with all Tesla products, new features will be added to Powerwall with over-the-air updates.
Yes, Powerwall can be integrated with your existing solar system. Powerwall is compatible with solar inverters from SMA, SolarEdge, Fronius, Enphase micro inverter, Delta and ABB. Tesla continue to explore compatibility with other inverter companies.
A Powerwall system consists of at least one Powerwall battery and a Gateway. The Gateway provides energy management, metering and monitoring functions for Powerwall. The Gateway also includes communication functions for up to 10 Powerwalls, and receives over-the-air updates for the system.
As long as your Powerwall is connected to the Internet, you will be able to use the Tesla mobile app to monitor your home energy system in real time and view your energy usage history. If the Internet connection is lost, Powerwall will continue to operate with its most recent settings but you will not be able to monitor operation or change settings until connectivity is restored.
Power Flow shows real time power generated from your solar system, stored/discharged by Powerwall, used by your home, and exported/imported from the grid. It can be accessed from the Powerwall home screen. You will have real-time visibility into your home energy system.