Join one of the UK's leading electrical businesses
Mr Charger is now expanding and we have a variety of new franchise opportunities right now in several locations. If you want to join us as we continue our expansion across the UK, we would like to hear from you.
Have you ever considered starting your own business but didn't know how? Perhaps you already own an electrical business and want to explore how franchising could take your operation to the next level. Whatever your goals, Mr Charger provides a proven business model backed by unrivalled franchise support. You don't need to be an electrician to start a Mr Charger franchise. Our business owners are leaders, managing valued employees and building essential business relationships.
Our proven systems and dedicated support provides a base for you to take control of your business and achieve your targets. Whether you are a qualified electrician or a forward-thinking investor, partnering with Mr Charger is a smart decision that stands to benefit your business. Click the button below or fill out the information for our contact form on the right for inquiries and further information on our franchise.
Contact Us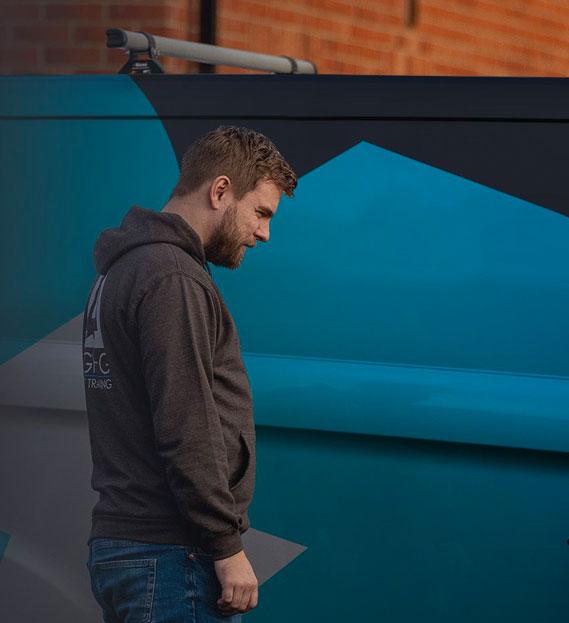 Benefit from a national brand
Mr Charger is a government-approved installer of EV charging points and is playing a key part in shaping the EV revolution by being able to install and manage EV charging points for homes, workplaces, and public areas throughout the UK. We are also a certified installer for Tesla Powerwalls, showing our prestigious rank within the industry.
Electric vehicles are becoming more popular by the day, with the number of vehicles being sold each year increasing at an exponential rate. The coverage and knowledge of electric vehicles has begun becoming apparent, as more and more people are gaining awareness about the money they could save driving electrically. Saying so, you can be sure you are investing in a truly growing industry.
Our Network
When you join Mr Charger, you're not only joining an established brand, but also an ever-growing network of service professionals. We plan to aggressively expand our UK network of electrical service professionals over the coming years. Our objective is to be the number one domestic and commercial electrical contracting organisation in the UK.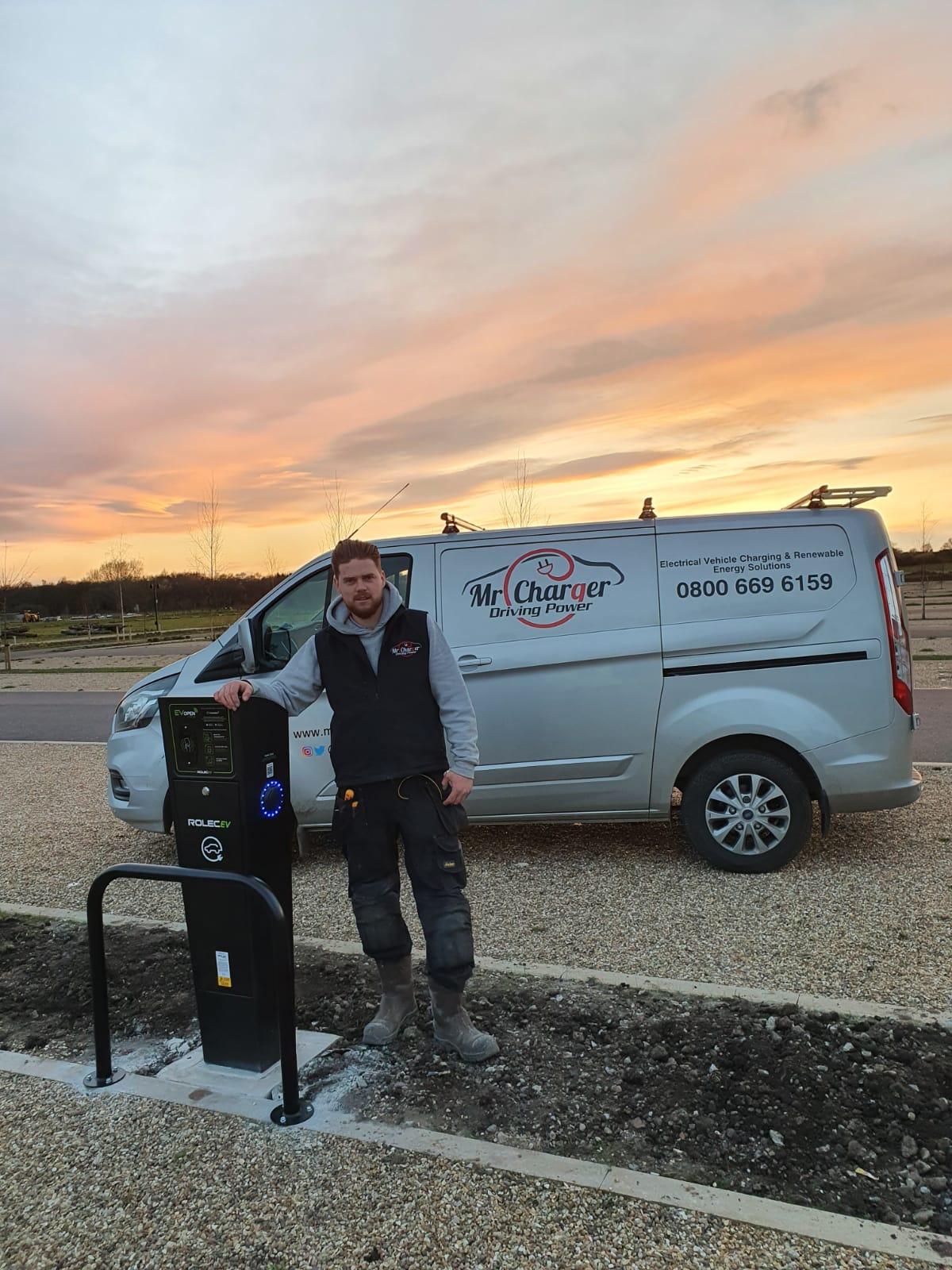 Track Record of Success
We have developed a method of doing business that works well and produces successful results.
Strong Brand
One of the biggest advantages of franchising is that the company is building a brand on a regional or national basis that should have value in the eyes of customers you're trying to attract.
Training Programme
We have a training programme designed to bring you up to speed on the most successful methods to run the business. We have reference materials to assist you in dealing with whatever comes up while you're running your business.
Risk Avoidance
The biggest reason to buy a franchise is that, if you're smart, it will help you avoid much of the risk of starting a new business.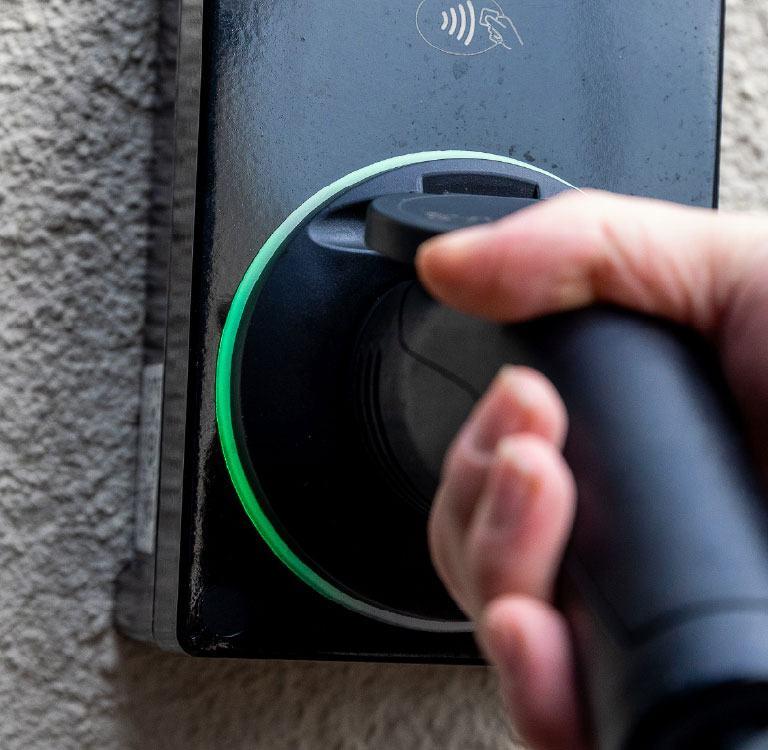 Marketing Assistance
We will offer you marketing assistance to provide you with proven tools and strategies for attracting and retaining customers.
Purchasing Power
As a franchisee you can take advantage of the buying power of the entire system to negotiate prices for everything you need at significantly lower levels than you could achieve as an independent operator.
Ongoing Operational Support
We have staff dedicated to providing ongoing assistance to franchisees. You're not alone when you're building and running your business, and you can always call on experienced people when you hit a rough spot or want to share new ideas for growing the business.
Franchise FAQs
We ensure that you are well equipped to start and grow your business. Training, ongoing business support and a wide range of resources are available when you become the Mr Charger franchisee in your area.
One of the main benefits of franchising is that it is a business partnership between franchisee and franchisor. Head Office support is essential especially in the early trading days of the franchisee, and it will always be readily available. In the early days there will be a very much hands on approach, gradually stepping back and letting you, the franchisee take complete control as you become more confident, professional and experienced.
Electric vehicles are now seen as the norm and every car manufacturer is aggressively developing new models to match the demand. The Tesla Model 3 has been the bestselling car during quarters one and two of 2020. Each electric vehicle or hybrid car owner requires a charge point either at home, work or on the public highway which creates a huge business opportunity and means we are well placed to become the biggest nationwide installer of EV charge points.
There is just no escaping the fact that running your own business can be hard work. However, you are doing it for yourself and the rewards of a Mr Charger franchise will be there for you to see from day one. All we require is for our members to work hard and thrive on working for themselves. For further questions, be sure to contact our support team to aid you.
Becoming a franchisee will give you access to a franchise package. Your franchise package includes all the tools that you need to build a successful business in the service industry. Advice and assistance are always available – we provide ongoing operational, business management, finance, technical, product, sales and marketing training as required.