15th November 2021
Tags: Own a Mr Charger business
If I don't do this now, I'm really going to kick myself in the future!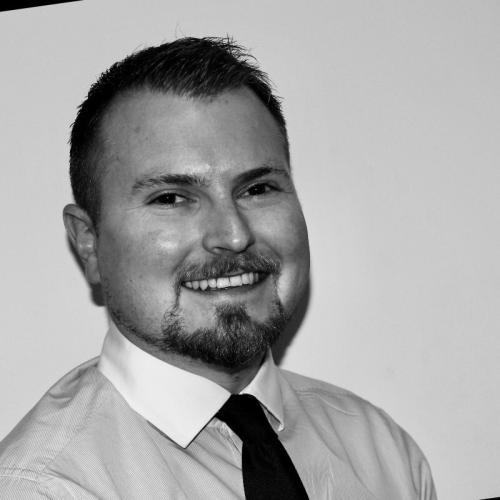 For Steve Fabian, new owner of Mr Charger Gloucestershire, the Mr Charger franchise was the opportunity he had been waiting for, to start a business in a sector he was passionate about.
Steve Fabian worked for many years at a facilities management company. He managed several of their help desks, before moving into project management for a number of large retail parks. However, with a growing family, Steve started to feel as though he needed something which would allow him to take back control of his work-life balance. Many of his employer's clients were, unfortunately, badly affected by the pandemic.
When offered the possibility of a voluntary redundancy package, Steve knew this was his time. He was ready to embrace the change he had been searching for. "The time was right for me to move on," Steve explains. "After being made redundant, I spent about 18 months looking at various options, but I just kept coming back to Mr Charger. The business is a dedicated EV solution provider, rather than just a tag on to an already existing electrical service. I've always been interested in the EV market – it's a bit of a geeky hobby of mine! So, when I recognised this was an opportunity to invest my redundancy money in the industry, I knew I had to take it."
Mr Charger empowers people, like Steve, to run their own business and support the UK's growing electric vehicle revolution. As consumer trends shift towards greener vehicles, and with the Government's phase-out of new diesel and petrol cars by 2030, there's a huge market for companies with the technology and expertise to meet this growing demand. Mr Charger presents a unique franchise opportunity to not only make money, but also to be part of something which is having a positive impact on the environment.
The benefit of franchising
Taking the leap into being your own boss can be incredibly rewarding, but can also be very risky. Most new businesses fail within their first 2-3 years, so it's not a decision which should be taken lightly. However, by joining a franchise, like Mr Charger, you benefit from the added security of following a tried-and-tested business model, as well as full training and support. The franchisor has overcome many of the obstacles new businesses face, which greatly reduces the risks involved with starting and running your own business.
The benefit of combined experiences
And, like Steve, you can combine your previous experiences with our industry knowledge. Steve's project and facilities management experience combined with the training provided by Mr Charger's franchise support team, means he can offer his team of electricians admin and management support. They are free to provide the high-quality service, which is associated with the Mr Charger brand. As Steve says, "I'm really looking forward to being my own boss. But, I'm also excited to be part of the whole sustainability movement. The infrastructure for it in the UK is quite poor at the moment, so being in a position to help develop it for the future, is incredibly thrilling."
The benefit of support
Even though he is new to running his Mr Charger business, Steve has already been working with our team to secure contracts with his previous employer, and a number of other fleet logistics companies in the area. "I'm really excited about my new Mr Charger franchise," Steve continues. "It's an industry I have been keeping an eye on for a number of years now. I am a little bit nervous, but also confident that we can make this work together."
If you're ready to build a successful and rewarding new career that you can be proud of, contact us today to find out how Mr Charger can help you achieve your ambitions.