24th August 2021
Tags: Own a Mr Charger business
EV is the present, and it's here to stay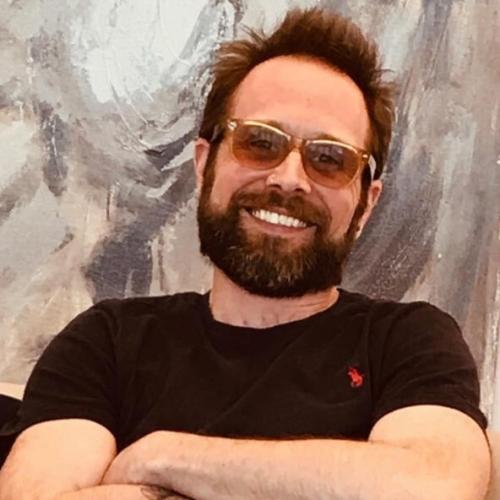 You can't go a day without seeing an electric vehicle now.
EV is the present, and it's here to stay.
Have you ever thought about breaking into the EV charging sector, but aren't sure how? For George Hancock, the Mr Charger franchise provided the jump-start he needed.
As a huge growth industry with massive earning potential over the next decade, green energy is a lucrative new sector, and it's attracting a great deal of attention. One of the first companies to embrace this change is ahead of the competition. As specialists in installing and maintaining electric charging points, and other energy storage solutions, Mr Charger supports forward-thinking businessmen and woman to break into this market. Our established business model empowers you to provide prospective customers with exactly what they need, from a brand they can trust.
George Hancock, owner of the Mr Charger franchise in Guildford, already ran his own electrical contracting firm. He knew one of the founders, Chris, from previous jobs they had worked on, so was already aware of just how successful the brand was becoming.
He wanted to build his own in-house team to handle commercial and residential installs of EV charging equipment, and bring extra value to his customers, as well as reach out to new ones.
"The idea of franchising was completely new to me," George says. "I'm a very hands-on kind of person, but I'm not a sales-orientated, and I'm not very good at marketing. I'd thought about EV charging many times, but didn't know how to get started. Especially as I was already busy, running my own company. The Mr Charger franchise had been going for several years by the time I was ready to take a leap. They are way out in front of where I would be, had I started up on my own."
As an established market leader, Mr Charger has developed strong links with both clients and manufacturers. When you join this growing network, you gain ahead, as they provide you with access to interested clients. For someone like George, who is already an experienced manager and electrician, this meant he could immediately start working on new contracts and referrals he received from the Franchise Support Office.
As George explained, "One of the big draws for me, was the fact Mr Charger would generate leads for me, to help me source work right from the offset. Rather than setting up as their competition, we could work together. It seemed like a no brainer! We received 13 jobs from them, just in the first month. They made sure we were busy right from day one!"
Although George had been working in the trade for many years, you don't need to be an experienced electrician to benefit from working with Mr Charger. With our comprehensive training programme, we will ensure you receive all the knowledge and expertise required to deliver our service and products. Even after you open your franchise, we will continue to provide you with expert support and advice whenever you need it.
As George says, "For anyone thinking of buying a Mr Charger franchise, I would say do it! These guys have it nailed."
If you're ready to embrace the green energy revolution, contact us today to find out how you can grow your business with our support.