23rd July 2021
Tags: Own a Mr Charger business
Looking to diversify your business portfolio?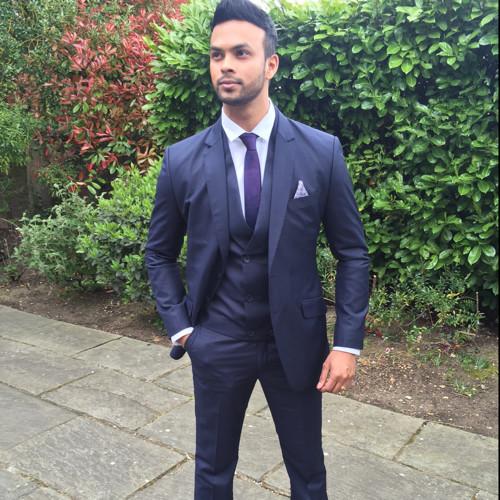 Rikesh Shah is no stranger to the power of franchising. In a bid to diversify his business portfolio, he quickly saw the potential a Mr Charger franchise offered him within the growing EV market.
Have you considered building a network of businesses in various sectors? Following the pandemic, and lockdowns which impacted business in certain sectors, it might be time to stop putting all your financial eggs into one basket.
For multi-franchise owner, Rikesh Shah, the pandemic showed him this was an important direction to move in, if he was to expand his business portfolio: he already owns several London-based franchises in both retail and logistics. As the Government rules came into force, he suddenly found himself with stores he couldn't open. Seeing his sales heavily hit as a result, Rikesh was keen to diversify.
Fully aware of the benefit of franchising, he started looking at what franchises were available, which is when he came across Mr Charger, and was instantly attracted by the future-focus of the brand. "I've already had success with franchising," Rikesh says. "So, finding the right franchise to invest in, is what drove me. I was aware of those sectors which are truly booming, and wanted the right opportunity for my future. I met Martin and Richard, of Mr Charger, and recognised there was a mutually beneficial opportunity: They'll support my growth in a new-to-me sector, and I bring my franchise experience to the table. I'm excited to see how we will grow, together."
Mr Charger is fast becoming one of the UK's leading providers of electric vehicle charging and energy storage solutions, for both domestic and commercial clients. Our franchise is a fantastic opportunity for anyone with an eye on the future, to start a business on the cusp of a major boom.
We have developed a tried-and-tested business model, which is supporting progressive thinkers. With our proven market strategy, and access to the UK's leading EV manufactures, you could rapidly position yourself as a market leader, to your customers. "The support mechanisms Mr Charger have in place, are excellent," Rikesh continues. "Not only have I received training on how to do the installations, but they've also established relationships across the industry, with big name brands. This has given me a workable customer-base from which to grow."
Rikesh launches Mr Charger Essex, in August 2021. He plans to employ an electrical engineer and build the business himself, at least for the first six months. He will use his experience and skillset to build a strong presence in his region, focussing on quality and customer service. "The great thing about franchising with a brand like Mr Charger," Rikesh explains, "is the business has already been tested. So, if you have the right management skills and good business acumen, you can really change gears and see a quick return on your investment. The advancements of the EV industry is moving fast, so there is a real window of opportunity to join the Mr Charger network, and build something substantial for yourself."
Ready to start your own rewarding business in lucrative, new market? Join the Mr Charger network and find the right support to help you succeed. Contact us today to discover how you can get ahead of the competition with a Mr Charger franchise.